Happy Hanukkah - A Festival of Lights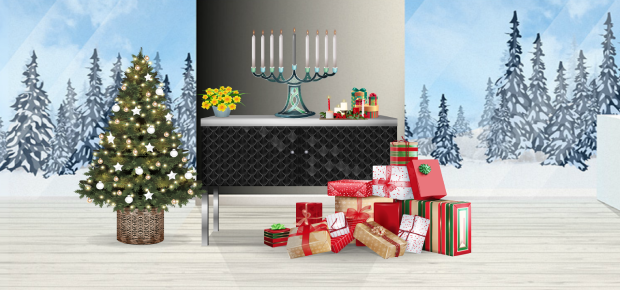 Hi Dolls,
As we have dolls all over the world, we like to take time to celebrate and learn more about international holidays.
This week begins Hanukkah, the Jewish Festival of Lights!
It is celebrated for 8 days and has some fun traditions including a special candelabra with nine candles, small gifts and toys that are given - often including a small wooden spinning top called a dreidel and some very delicious foods including fried potato pancakes and jelly-filled doughnuts!
We want to see what our dolls around the world may know about Hanukkah and have a little prize to give away, so we have a little quiz for you all. Everyone who participates will win a lovely art deco style menorah!