Host the Woozens - Free Pal for Everyone Who Participates!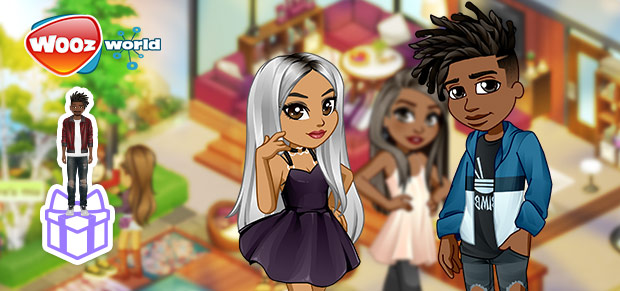 Hey Dolls!
We are glad you have been visiting this new land:
Woozworld
! If you've taken the
Woozworld Quiz Whiz
, you even have a Woozen Pal of your very own here on Stardoll! Let's show these new Woozens that Stardoll is just as fun and friendly, by having them over for ice cream!
Use the Ice Cream scenery to throw a party fit for a Woozen! Design the perfect party to get ready for any Woozens who might drop by. If you have your Wooz gal pal from proving you are a
Woozworld Quiz Whiz
, be sure to include her in your scenery! Those that enter will receive another Wooz Pal! From the entries, we will also select our 10 favorite party sceneries and those lucky contestants will win a double grand prize of Stardollars here on Stardoll and Wooz over on Woozworld!
- Decorate this scenery to create an inviting space for new friends! Bonus points for adding your new Wooz Pal from the
Quiz
!
- Take a picture! You can do this by clicking "Save" at the bottom when your picture is complete, and then writing a description of your picture.